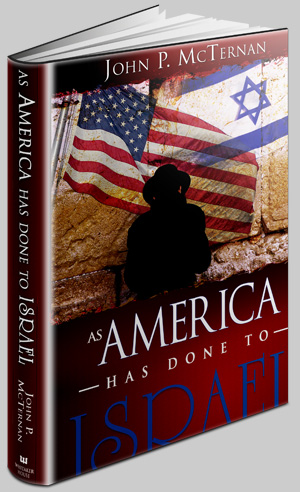 As America Has Done To Israel
by John P. McTernan, Ph.D

Is America on a collision course with God?

There is a direct correlation betwen the alarming number of massive disasters striking America and her leaders pressuring Israel to surrender her land for peace.

Costing hundreds of lives and causing hundreds of billions of dollars worth of damage, dozens of disasters, including devastating earthquakes, raging fires, hurricanes, floods, tsunamis, and tornadoes, have hit America - and always within twenty four hours of putting pressure on Israel.

What can you do as an individual - and what can America do - to change the direction of our country in relation to Israel to prevent an increasing number
of calamities?

Read this amazing book and find out!


"This book proves the key to the past and future of America is inextricably tied to what America has done to Israel. This book shows why I fear for the future of America..." -Sid Roth, Host, It's Supernatural! TV

Click here to purchase As America Has Done To Israel
---



Visit John McTernan's INSIGHTS blog and keep up with all the latest updates on end times bible prophecy. He is author of the acclaimed book God's Final Warning to America, and co-author of the bestseller Israel: The Blessing or the Curse.
---



The Witness and the Record:
I wrote this to the modern translations apologists of the great spiritual danger that they also face for tampering with God's word. I wrote this article to show the authority of the King James Bible and to encourage all who are reading it to stay with it.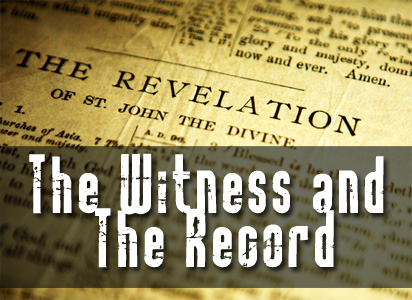 .
The idea of two or three witnesses even spills over into the legal system. Two or three witnesses are needed to establish a crime or rebuke someone of sin in the church. The presence of two or three believers in prayer and agreement establishes that matter in heaven and the Father responds.
The Lord Jesus is even in the midst of us when two or three are in agreement. This a powerful principle that reaches into heaven. Click here to read more...

---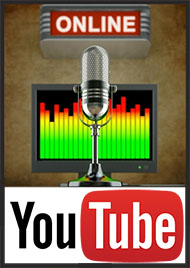 Abba Father's YouTube Show. Sunday through Thursday at 9:00PM EST.
---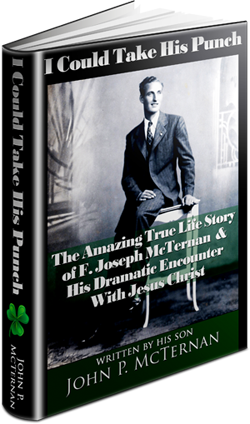 I Could Take His Punch - The TRUE LIFE story of one man's ultimate, unshakable Heavenly appointment that would not be missed! Click image to order your copy now!
---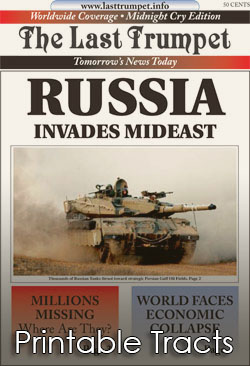 ---
Conspiracy Revealed!

What if we told you that there exists right now a document, produced and approved by the US Military's School of Advanced Military Studies in Fort Leavenworth, Kansas, that identifies people who believe that Jesus Christ will return to Jerusalem to rule the world, as one of the greatest threats to US security?

Click here to read more...
---
Defend and Proclaim the Faith has sent several thousand complete
King James Versions Bibles and New Testaments all over the world,
but mainly to Africa. If you have KJV Bibles that you would like to donate, please send them to:

John McTernan
PO Box 1177
Porter, TX 77365

---

Listen to Dr. John's end times bible teaching Sunday through Thursday night at 9:00PM EST. Join us as well pray for the peace of Jerusalem, lift up God's chosen people the Jews, and reach out to the remnant of the Phildelphia church scattered around the world in the Name of Jesus of Nazareth.