Printable PDF Tracts and The Last Trumpet
Download PDF

Page Size: 9.75 x 14.25 in.
For free copies email:

[email protected]

Download PDF
Download PDF
Download PDF
Download PDF
Download PDF
Download PDF
Download PDF
Download PDF
Download PDF
Download PDF
Download PDF
Download PDF
Download PDF
Download PDF
Download PDF
This tract is based upon the information found in John's book
As America Has Done to Israel.
It lists 12 disasters that coincided with the US pressuring Israel to divide the land. It is an excellent witness tool.
Download PDF
Please check back as more tracts will be added.

NOTE: To save a PDF to your computer so it can be sent to a store or copy shop for printing: Right-click one of the above pictures and select 'Save target as...' or 'Save link as...'. Save the PDF file to a folder on your computer. This file can now be emailed or put on a USB thumb drive and taken to a store for printing.
By John McTernan: Defend and Proclaim the Faith
Blog: John McTernan's Insights at www.johnmcternan.name

Meet author John McTernan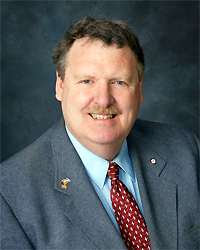 During numerous appearances on television, radio and in seminars, he has publicly defended Israel in light of Biblical prophecy. His current best selling book is As America Has Done To Israel.
He is author of the acclaimed book God's Final Warning to America, and co-author of the bestseller Israel: The Blessing or the Curse. From his experience debating, John wrote the Only Jesus of Nazareth series. This series includes: Only Jesus of Nazareth Can Sit on the Throne of David and Only Jesus of Nazareth Can Be Israel's King Messiah. Additionally, he has written several tracts, including Muhammad or Jesus: The Prophet Like Unto Moses, and The Koran vs the Bible.